Do you have a blocked sewer drain? Call the team at Rhino Plumbers today! We offer comprehensive sewer drain unblocking services, clearing out blockages and making sure they don't happen again. With a licensed team of professional plumbers and years of experience, we can provide you with the plumbing services you need. Call us today for a no-obligation quote and consultation.
Call Us 0404 472 252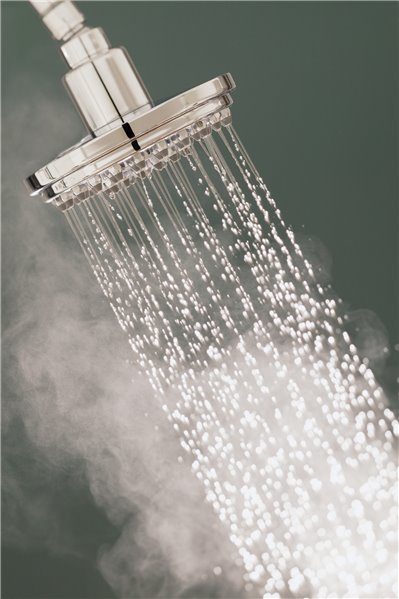 Why Choose Rhino Plumbing and Drainage?
Rhino Plumbers provides expert plumbing services for houses and businesses throughout Greater Sydney. Regardless of your plumbing needs, we can have a plumber on the job fast to get your water running.
Local, Family-Owned Plumbers
24-Hour Emergency Plumbing
Clean and Efficient Service
Up- Front Pricing, No Hidden Costs
Always On Time!
No Call Out Fees for Accepted Quotes
How Do I Know if My Sewer Drains are Blocked?
If you know what you're looking for, a blocked sewer drain is easy to spot. Signs of a blocked sewer service may be a slowly draining kitchen sink, shower, toilet and even bathtub. Slowly draining water is usually the first symptom of a sewer blockage forming. Other signs of a blockage include a bad smell, toilet water backing up, drains gurgling, pooled up water in your lawn, overflowing sewer from relief gulley outside, as well as thick floral growth near your sewer service.
If you spot a blocked sewer pipe, it's important that you get a plumber on the job as soon as you can. The longer you leave a pipe blocked, or even partially blocked, the more the blockage can build up and the harder it will be to fix.
With the use of the latest CCTV camera set up, we determine the cause of your sewer blockage and will provide you with different options available to combat the issue and a quote for remedial works.
We offer a 90% sulfuric acid solution that may be used to unclog drains and free hair trapped in sewer pipe traps.
We use a manual plunger or our new AirSnake pneumatic plunger to unclog blocked sewer stacks on the first floor, as well as clogged traps on sewage fixtures inside the home.
For tougher jobs, we use a high-pressure water jet machine to clear your sewer line by cutting out tree roots, clearing and cleaning out debris and other miscellaneous items blocking your sewer pipe.
If the drain still won't unblock, we may dig up your sewer line and remove the defective portion or uncover the complete line from your house to Sydney's water main junction and replace it with new PVC pipe, installing inspection holes for future servicing.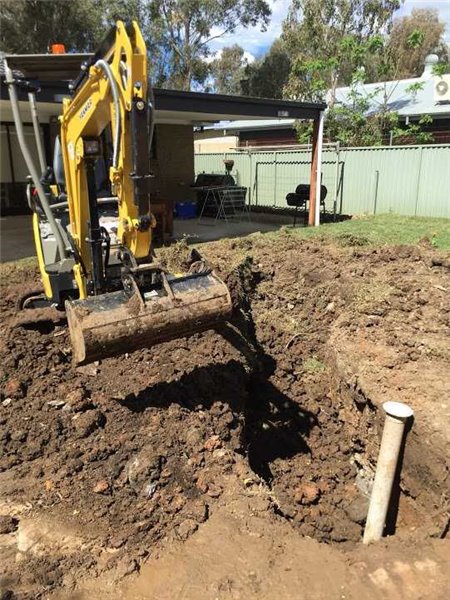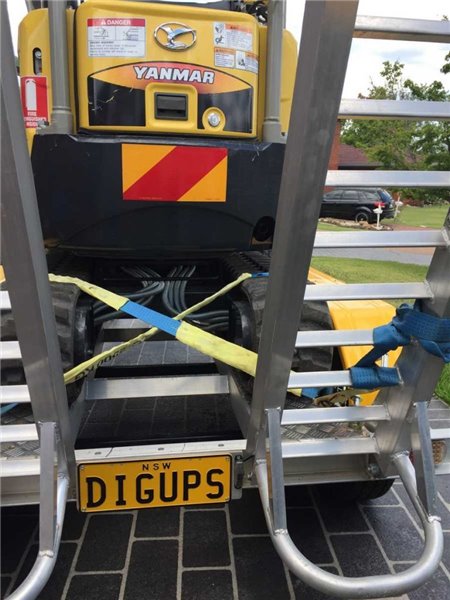 How Can I Stop My Drains from Blocking Again?
To avoid a blocked sewer pipe, we recommend customers use strainers at the sink, don't put food scraps down the drain but in the bin instead, as well as avoiding pouring oil down the sink drain as it should be bottled and disposed of correctly. These measures will assist in preventing fat blockages in your sewer service.
Keep an eye on the kids and ensure they don't put rocks, tiny toys, or other objects down the sewer gully outside or any other open sewer location around the house to prevent a blockage.
Customers should avoid using toilet bowl soap cages since they are prone to falling into the toilet water and being flushed down the pipe, blocking either the toilet trap or the entire sewer line. Also, try limiting how much toilet tissue is flushed at once to avoid future sewer blockages.
Should you be experiencing any issues with your sewer drainage as discussed above the team over here at Rhino Plumbers are also able and willing to attend your property to inspect, discuss and provide the best long term and most affordable solution.
Call Now for a Quote
Call Rhino Plumbing today and get an upfront quote for your blocked sewer Sydney services. We're on call and ready to help when you need it most, 24 hours a day, 7 days a week. Contact us today and we'll assess your situation and provide you with a competitive quote for your service. .
Call Us 0404 472 252